Greg Milne
I passed
I found Jim to be a great driving instructor. He has a wealth of experience in teaching safe driving and he showed that. He has a patient and methodical approach in each lesson (with good humour as well) The lessons we also aided by the LDC training book and online videos which are very thorough. I would definitely recommend learning with Jim.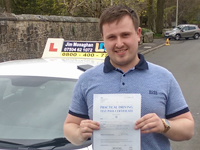 Craig Blair
I've done it
Enjoyed the lessons and felt myself progressing after each lesson. Jim is easy to get on with and a great teacher.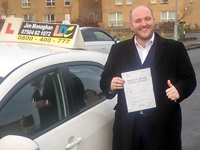 Thomas Byrne
I've done it
Being taught to drive by Jim has been a real pleasure. He has a knack of making things simple and easy to understand. A friendly and very positive individual. I would have no hesitation in recommending Jim to be the one to help someone learn to drive.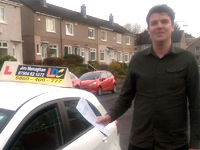 Alister Little
I passed
I cant recommend Jim enough. Having tried to learn with another school I found Jim's way of working better. Jim explained everything so clearly and was very patient so if you want to pass quickly learn with Jim.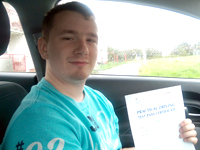 Matt Dickson
I passed
Jim is a very good instructor. From my experience I would highly recommend him to anyone serious about passing their driving test.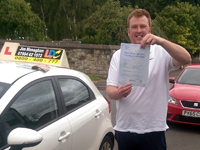 Ronald Kerr
I passed with Jim
Jim is a very experienced and patient instructor who make learning to driving extremely simple. Give him a phone.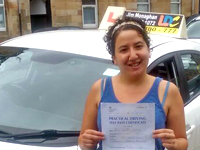 Sam
I passed with Jim
I enjoyed Jims way of explaining things I couldn't get my head around and so happy with the way he helped me get over my fear of roundabouts.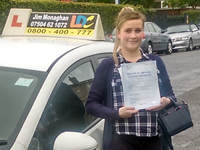 Lynsey
I've done it
I had 2 previous instructors before Jim and didn't feel I was getting anywhere. I didn't have the confidence until I went with Jim who is fantastic. He gave me confidence and was excellent at guiding me through my lessons. I could never have passed without Jim he is the best at giving lessons.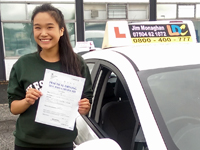 Justine
I passed
Absolutely loved my driving lessons with Jim. Always managed to find a way to make it lighthearted which led to a great environment to be able to learn to drive in. Always looked forward to my lessons as I knew I would enjoy them. Jim had the best chat which made my lessons fly by as well.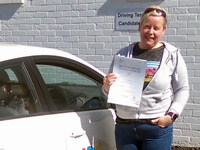 Sharon
I passed with Jim
I passed with Jim and would recommend him to anyone. He is extremely helpful, patient and makes learning a stress free, easy experience. I'll be booking my pass plus lessons with Jim too.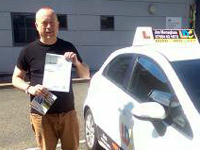 Donald
I passed with Jim
Jim is a very good driving instructor. He knows his stuff, is a good communicator, friendly and reliable.Thank you Jim for getting me through my test I'm delighted.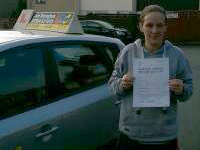 Celia Docherty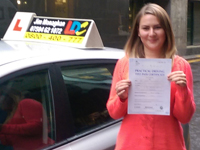 Passed 1st time
Jim is a fabulous instructor who makes even the hardest parts of driving seem easy whilst always keeping a calm and friendly manner. He gets 5 stars from me and I would highly recommend him if you are thinking of taking lessons!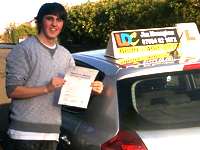 Chris Grandy
I tried previous instructors before Jim and found him to be very reliable and quite flexible. He had different ways of explaining things when I did'nt understand and was very easy to get on with.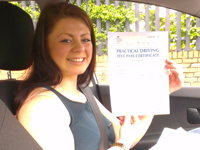 Kirsten Stewart
I passed first time with Jim and his great advice! A brillaint instructor who allows you to learn at your own pace and guides you to success 5 stars.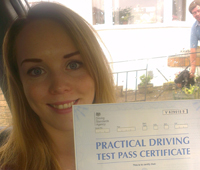 Nicola Roberston
Jim is a very friendly and proffessional instructor. He was really helpful and supportive and encouraging. I would recommend him to my friends.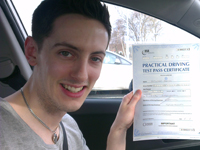 Stuart Bell
If your looking for an excellent and calm instructor who makes the h...ardest parts of driving seem easy then Jim is ur man! I found driving incredibly difficult and had failed several times with other instructors but I past in a very short period of time with Jim due to his excellent work. Go for it! Stuart.
Cherry Sparkles
Absolutely brilliant instructor!! A++++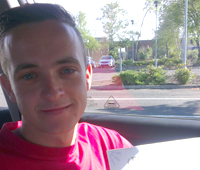 Liam Parker
I needed to pass my test for my work and Jim got me through my test first time. He made everyting easy to understand and was very paitent. I would recommend Jim.